We will organise the rental of your apartment or house including all the necessary details connected to it.
We will take care of the photography and advertising of your property
We will arrange and conduct all viewings
We will check the applicant's ability to pay the rent and their seriousness
We will prepare the lease agreement
We will prepare a handover protocol and ensure it is carried out
We will conduct all real estate services honestly and with care.
How we look for tenants
We advertise on property websites
We cooperate with companies looking to accommodate their staff in Prague and Brno
We advertise our services in foreign language communities in Prague, where there are many foreigners interested in renting. We mainly target foreign managers, entrepreneurs, IT workers, reporters, and other professionals.
You can read how we check tenants in the article; How to check the quality of tenants.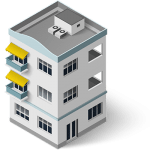 I want to find tenants for my property
Call +420 737 265 555, text, or email us.
Finding a good and solvent tenant
If you have a property that you don't use, or you bought it as an investment, it will be beneficial for you to rent it out. Anyone who has ever rented knows that getting a good tenant is not easy. A good tenant wants to live long-term, has the money to pay the rent, doesn't destroy the furnishings of the apartment, and does what is agreed upon with the landlord.
How to set a rental price
Too low a price can mean that renting an apartment won't make you as much money as you need. This can be uncomfortable, especially if you are using this income to pay off your mortgage, for example. On the other hand, if you rent a property at too high a price, you could end up losing a good tenant. So let our estate agents advise you, or contact us via the form. We will be happy to help you.