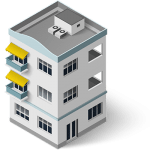 We will ensure the successful sale of your property. Honestly, quickly, safely, and for the maximum selling price.
Why sell your property with us?
Our clients' references are the best proof that selling with us is a safe bet. You can find a list of our references on our References page.
I am considering selling and I am interested in a consultation
Contact us:
Using the form below
Call: +420 296 240 400
Choose your estate agent at Realtors
Choose your agent
One of the basic prerequisites for a successful sale is cooperation with a skilled real estate agent, who should also be close to you on a human level. In our team, we have only quality and honest agents who can help you even with complex real estate cases. See what properties they sell, and what properties they have sold in the past, and also take into account what region the agent is from and whether working with a woman or a man is more suited to you. We have real estate agents from Prague, and Brno, but also from the Vysočina region and the surrounding areas. If you are selling in another region, we will be happy to recommend a good colleague from another RE/MAX branch.
What makes RE/MAX Alfa different?
We are not satisfied with the average and strive for first-class sales, legal and financial service. The advantage for our clients is that we are connected to all RE/MAX branches in the Czech Republic and abroad and are able to offer your property to a wide range of potential customers. Our real estate agents know their location well, and are quality, honest, intelligent, and trained for complex operations. That's why they can be a real support to you.
We reach significantly more potential buyers than any other ordinary person is capable of. If you entrust your property sale to us, your real estate agent will take care of everything, so you won't have to worry about a thing. Let yourself be treated by a RE/MAX Alfa agent.
---
What people say about our services
We asked our clients if they were willing to comment on the work of our agents in front of the camera. Here are their authentic statements. For more reviews from clients, see references.