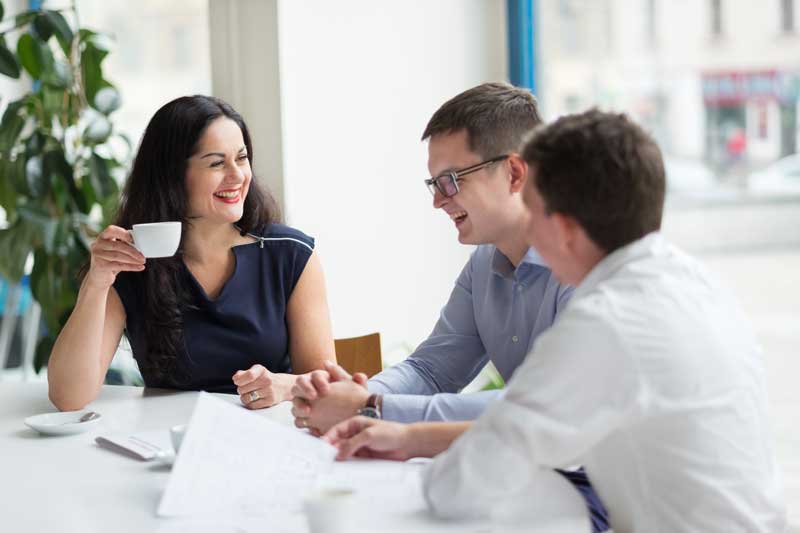 A good real estate agent can save you a lot of money when selling your property, a bad real estate agent can cost you more. So, how to choose the right one?
A good real estate agent can make you a lot of money when selling your property, a bad real estate agent can cost you a lot.
And unfortunately there are more bad ones than good. Choosing a decent real estate agent who will provide you with top service when selling a property isn't as easy as it should be. Some agents promise you a gold mine just to get the job, but then their actions fall way short of their promises. For this reason, I have prepared a guide on how to choose a good quality real estate agent.
If you follow my advice, you can find yourself a good real estate agent. With a good agent, you often sell for more money than selling yourself, and without all the worry.
Where to find a good real estate agent?
(a) Personal references
References are among the most reliable ways of finding a decent real estate agent. Simply ask friends, colleagues, and neighbours for their experiences with real estate agents to see if they can recommend someone to you. However, be careful that the advice you receive is not given purely because the real estate agent they recommend is their friend or part of their family. In the same way, be careful that they are not recommending someone just so that they get a reward or cut of the sale's commission.
(b) Search the Internet
Good real estate agents who are conscientious about their work, promote themselves openly online. For example, they have their own websites, blogs, Facebook business pages, and video channels on Youtube. They also often widely advertise themselves and the properties they sell, so you will come across their leaflets, billboards, and banners all over town. Real estate agents who are less visible often do not pay full attention to the property they are selling or are among the least successful around. In recent years, real estate trading has moved to the Internet, so an agent's website can give you a good idea of their skills in online selling.
Draw up a list of a few real estate agents who look competent or have been recommended to you and contact them.
---
What people are saying about our service
We asked our clients if they were willing to comment on the work of our brokers in front of the camera. Here are their authentic statements. For more references from clients, see references.
---
Personal understanding and a good first impression
You will work with your real estate agent for several months, so having somone who understands you and is on your wavelength is very important. Also gauge the first impression they make on you, as this will likely be the impression they make on people interested in buying your property. The way they act can make a sale easier or more complicated. So ask yourself, do they have a pleasant voice, how do they express themselves, and how promptly do they respond to your questions?
Personal understanding is a good basis for choosing a property broker, but the matter should not end there. A real estate agent may be on your wavelength, but that doesn't mean that they can sell your property well. Instead, try to see what other skills they have.
Communication skills
You should get a good first impression of your real estate agent in the way that they communicate. Your real estate agent should be pleasant to speak to, helpful, proactive on the phone (i.e. you should not have to chase them down when you need something), at the same time they should not be pushy or impress their will upon you.
A property broker's communication skills are important for a successful sale, so if you have any reservations about the way they communicate, don't work with them.
Reliability and credibility
When you first start working together, your real estate agent will try to show themselves in their best light, but you will soon see definite signs of the real person in their reliability and trustworthiness. Did they arrive on time for your meeting? Did they send you the information they promised? Did they call on the date they promised you? Have you ever caught them lying or twisting the truth?
These are all warning signs. If it happens to you flee; from them while there is still time.
Clothes maketh the man
It is still true that clothes make a man. Selling real estate is not like selling hot dogs on the beach. A real estate agent is responsible for assets worth millions and so should dressed accordingly, to reflect decency and trustworthiness. How they dress affects credibility, which affects the smooth running of your sale.
Ask your potential real estate agents questions
At your first face-to-face meeting with your real estate agent candidates ask plenty of questions and monitor their reactions. Experienced, professional real estate agents will have full, sensible answers. Inexperienced, sub-standard ones will not know how to answer, and may be vague and evasive. The worst candidiates will simply 'um' and 'er'.
Examples of questions to ask:
What will you do to sell my property?
Where and how will you promote my property?
Why should I choose you?
Describe to me how our cooperation together will function?
How do you guarantee that the whole transaction will go smoothly and that I will receive the money?
How long have you been working in the real estate industry?
Is selling property your primary job?
How many properties have you already sold?
Will you work with other real estate agents to sell my property? Cooperation between agents can significantly facilitate sales.
Can you give me some references from your previous clients?
With appropriately asked questions, you can find out a lot about how qualified your estate agent is. You can also use conflicting questions to find out if they are telling the truth. If you bombard the real estate agent with questions and they become entangled, confused, and begin to answer inconsistently, you may know that they are making their answers up. An estate agent who lies is the worst possible type, as trust between client and property broker is essential. If you find out that your real estate agent candidate is lying, do not work with them under any circumstances, even if they gets you drunk with sweet promises.
Google your real estate agent candidtate
The era of secret property brokers is over. Enter any real estate agent's name into Google and see what information appears. If there are very few or zero 'matches', then they are probably a novice or inactive broker who doesn't let the world know much about them. That's not a good sign.
The worst result is if there are a lot of negative reviews. While one or two bad incidents can happen between individuals (personality clashes, misunderstandings etc.), a long list of disappointed customers should sound alarm bells. Another bad sign is if a property broker is hiding behind a real estate agency. If this is the case then you will not find their photos or videos anywhere. Conversely, good, capable real estate agents are proactive and not afraid to put themselves and their faces in the marketplace, literally. Long-term proactivity is a great sign that they are serious about their work and enjoy it.
Today, clients can rate real estate agents and agencies on the Internet, for example via Google or Facebook. Independent reviews from clients are an excellent guide for choosing a property broker and real estate agency.
How a real estate agent advertises property
Take a look at how your real estate agent candidate is advertising other clients' properties. Does he have high-quality photos or a video presentation? Is the text of the adverts engaging and does it contain any grammatical or spelling mistakes. If you see advertisements like this; run.
Check up on your real estate agent
Don't just rely on what your real estate agent says they will do. Check to see if they really keep their promises. For example, ask your partner to call an advert from a different phone line and see how your real estate agent candidate reacts to a prospective buyer. How friendly, positive, willing, and proactive are they? If they don't answer the call (it can happen, real estate agents are often in meetings, conducting viewings, or negotiations), wait to see if and how quickly they return the missed call. If they do not call back or only call back on the next working day, avoid them like the plague. Would you be happy if they failed to return a call to someone who was interested in buying your property?
A huge advantage can be had when selling a property if real estate agenst cooperate with others in the industry. Property brokers who work with other brokers sell properties faster and at higher prices. Avoid real estate agents who refuse to cooperate (not wanting to share a commission or fee).
Which real estate agency does your property broker work for?
The office where your real estate agent works will tell you a lot about the overall quality of the real estate services they provide. High-quality offices offer their real estate agents better opportunities to promote your property. They provide proper facilities to help them do their jobs well and offer decent real estate training. However, do not choose a real estate agent purely on whether they work in a large or small office. Some larger agencies have poor estate agents, as do some smaller ones.
However, be aware that larger, stronger offices have more opportunities and clout to promote your property. This will bring your property to the eyes of a larger number of potential buyers, which in return increases your chances of a quicker sale for a higher price.
A real estate agent who works on their own or as part of a small team may be very likeable and capable, but they are still a pawn in the industry. They will not be able to achieve results as good as those who work in a larger team, as they do not have the same advertising and cost synergies.
I have personal experience of this, as before I joined RE/MAX, I used to work in a small real estate agency where there was little broker support and the promotion of properties was abysmal.
Do not only rely on what your property broker says, ask for written commitments from your estate agent
Don't just rely on a property broker's promises, get facts and commitments in writing. People selling property often like to hear unrealistic promises from property brokers about how much their property is worth.
However, reputable real estate agents will always tell you the truth, even if you won't like it, about a property's real market price and will back up their claims with facts. While many owners do not want to hear the truth about the real market price and are happy to have their unsubstantiated dreams supported by an 'expert', but are in fact just delaying their appointment with reality. As such, they often laden themselves with a bad estate agent.
For this reason, do not just rely on what a real estate agent tells you, but ask them to explain the reason and show the evidence for a property's valuation. Also ask for any real estate agent's commitments and promises to be in writing. This could be in the form of a sales plan or as an annex to the brokerage contract. This way, if the real estate agent does not fulfill their obligations, you will be able to terminate the contract instantly. To learn more about this read the article; "What should a quality sales plan contain?
Is your real estate agent experienced or just starting out in the industry?
Experienced real estate agents can share their experience and knowledge when selling your property.
Alternatively, novice property brokers can often offer you enthusiasm. Experienced estate agents will typically, but not always, be confident in their work and act in a well-established way, while a novice broker may let their inexperience or impatience spoil a deal. There is also the chance that they will not survive in the industry long enough to complete the sale of your property.
That said, decent real estate agencies provide novice property brokers with plenty of assistance, including a dedicated support manager to help them overcome these disadvantages. However, these are generalisations; the important thing is how to gauge how a particular real estate agent comes across to you.
Is your real estate agent looking after only your interests or are the a 'dual broker'?
Find out if your real estate agent is solely representing you at the sale (a so-called 'seller's broker') or are they also being paid by the buyer (a so-called 'dual broker'). A seller's broker makes every effort to ensure the best possible sale for the selling client.
By working for both parties, a dual broker has a conflict of interest. Dual brokers are the biggest problem in today's real estate market. You cannot trust them 100%, because they are also working for the counterparty and as such cannot provide you with a comprehensive and unbiased real estate service.
The largest and most fundamental conflict that a dual broker faces is that the seller wants to sell for the maximum price possible, while the buyer wants to to buy for the minimum. This causes the dual broker to act only as an intermediary between the seller and the buyer, ensuring the smooth administration of the transaction. They therefore follow the path of least resistance, and that means the path of compromise.
Simply do not work with dual brokers, they will not defend your interests.
How much commission is your real estate agent charging?
The amount of commission is naturally very important for a client. No one wants to pay more for services than is necessary. For this reason, many sellers consider the amount of commission as the only criteria for choosing a property broker. But this is not a smart move.
Instead, always ask not only how much the commission is, but also what services the real estate agent provides for that cost. Additionally, ask your real estate agent to commit to providing those services in writing by including them in the brokerage agreement.
In this way, you should choose a real estate agent based on a comparison of the amount of commission charged and the number of services provided. Never simply except the lowest commission as it is likely to come with the lowest standard of services. At the same time, a real estate agent with the highest commission will not guarantee the best service. It's just not that simple.
There are plenty of lazy real estate agents on the market who still charge an unreasonably high commission. All they are focused on is collecting their commission as soon as possible and do not care if they sell the property well or for the best price.
Conversely, a real estate agent who has too low a commission will be unable or unwilling to invest a lot of time and money into promoting your property. Such brokers often work by simply photographing the property themselves and then displaying it on several real estate websites, thus ending their marketing efforts. That is woefully insufficient in today's market.
The result of such little effort is that the real estate agent will not reach as many potential buyers as they could. The sale will often take longer and the seller will receive a lower price than they otherwise could have.
If you want to sell your property for the best price, then it is important to present the property in the best way (i.e. top quality photos and video presentation, professional homestaging) in coordination with high quality marketing, which should include promoting the property not only on real estate websites but a social media campaign, targeted advertising around the property, working with a database of buyers, cooperation with other brokers, etc.
However, all of this costs time and money which is reflected in the amount of commission paid.
In my experience, in most cases, paying a higher commission is rewarded with a faster sale at a higher price which more than off sets the cost of paying your real estate agent more. A higher commission is money invested in proper marketing.
For this reason, it is advisable to ask your real estate agent what marketing activities will be provided for the commission you are paying.
Ultimately, it is up to you whether to employ a real estate agent who will sell your apartment for 3 million krowns with a 2% commission or employ a real estate agent who, thanks to his investment and skills in marketing, will sell your apartment for 3.2 million krowns with a 5% commission. In the first case, after deducting the commission, you will be left with 2,940,000 Czk in your hand, in the second case 3,040,000 Czk.
Which real estate agent costs more in the end? Amazingly, this is what is happening in today's real estate market.
People can easily calculate how much a real estate agent's services will cost them, but they usually cannot see the lost profit from hiring a broker who is unable or unwilling to carry out quality marketing and effectively defend your interests.
Good brokers usually do not need to underestimate themselves because they have no shortage of contracts.
Therefore, it is often the case that brokers who apply for your favor with too little commission and are relentless are brokers whose services can ultimately become more expensive for you.
The commission of real estate brokers most often ranges from 3 to 5% + VAT, depending on the price and volume of services provided.
What business skills does your real estate agent have?
Your property broker should be a good trader. Why? Because the buyer is constantly trying to get a discount and other benefits. Some buyers use all sorts of ways to lower the price. For example, they look for whether the seller is under time pressure, getting divorced, in financial difficulties, dealing with a death in the family, etc., all in order to get a discount.
The buyer knows that sellers who are in an unfavorable life situation and emotionally upset will be more likely to lower their sales price due to their weakened position. A real estate agent who represents you properly should be prepared for all situations and should be able to defend your interests in all circumstances. No buyer demand or pressure should derail him. If they do, they are not a broker worth his salt, but is someone who will cost you money.
Therefore, try to find out if your real estate agent is a good trader. There are several ways to do this. Firstly, you can ask them questions, like those mentioned in the beginning of this article, and then judge their reaction.
The easiest way is to put them under pressure to see how they react in such situations. For example, if you want concessions in the brokerage contract, ask for a reduction in the commission and watch their reaction. Do they agree to reduce their commission without a fight? How will they defend your interests if they are not even able to defend their own? Will they respond to your requests irritably or aggressively? This is also not a good sign. If they treat buyers in a similar way, they can easily lose them and so can you. Only a broker who is able to defend his interests diplomatically is able to defend your interests effectively. Therefore, do not be afraid to subject your real estate agent to these tests. There is a lot of your money at stake.
Beware of real estate agents who don't charge VAT
With the exception of novice property brokers, good real estate agents, at least in large cities such as Prague or Brno, are always VAT payers. Every successful real estate agent who devotes themselves fully to their work will sooner or later have to comply with tax law. If there no one is paying VAT, it is very suspicious. There are only two reasons for this.
They don't sell much and are not as successful as they claim to be. Unfortunately, many property brokers do not tell the truth about themselves, their qualifications and abilities. I do not know of a single experienced, high-quality and honest broker who is not a VAT payer.
Cheating. Unfortunately, some property brokers collect a commission in cash and officially report only a small part of their income. Selling a property can take months, during which time a real estate agent and their client can get to know each other fairly well. This enables dishonest brokers to know who he can ask for a cash commission payment without documentation in return for a discount.
In the first case, you have no guarantee that you are cooperating with a professional, in the second case you run the risk that a broker who cheats on the state is not morally honest and can easily deceive you as well. You can find out if the broker is a VAT payer at the Register of Economic Entities at wwwinfo.mfcr.cz.
Do you want to sell your property successfully and safely?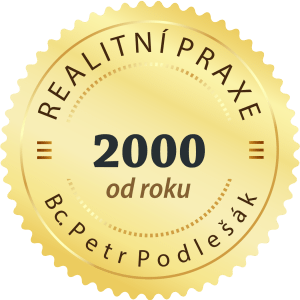 Article prepared by: Bc. Petr Podlešák, manager at RE/MAX Alfa