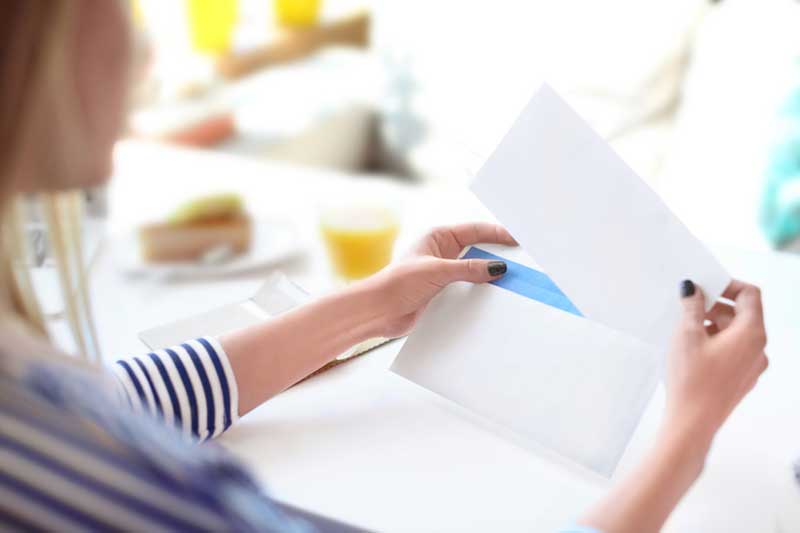 Is a sealed bid auction suitable for the sale of your property? How does it work and what you should know when selling real estate this way.
A sealed bid auction is popular due to its transparency and success. Moreover, in the case of council properties, it reduces officials' opportunities for corruption.
However, private owners, such as yourself, can also use a sealed bid auction to sell your apartment, house or land. It is suitable for anyone who wants to sell for the maximum price.
We started selling properties using sealed bid auctions in 2015. Since then, we have completed several hundred transactions at RE/MAX Alfa.
Here, I would like to share with you our four year's of experience in organizing auctions, our observations on their success, their advantages and disadvantages.
What is a sealed bid auction?
A sealed bid auction is often described as a competition for the best offer.
It is called a sealed bid auction because bids for purchasing the property are submitted by prospective buyers to the seller in sealed envelopes.
Today bids do not have to be physically sealed in an envelope (although that is still possible), but instead can be submitted electronically via an online auction system or by email.
At Alfa, those interested in bidding on a property can choose which form is best for them. Most people choose to bid via our electronic auction system or by email, but some, especially the elderly, still prefer to deliver bids in a classically sealed envelope.
We then submit all offers to the seller.
The best offer wins
The best offer does not necessarily mean the offer with the highest price.
Other criteria may play a more important role for the seller.
And it sometimes happens that the seller prefers a bid that is not the highest in monetary value.
For example, if the seller is in a hurry, he may prefer a bidder who offers a faster payment method, albeit a lower price.
Or it sometimes happens that the winning bidder is one who offers the seller a longer time to move out.
The decision on whom to sell is solely up to the owner. The real estate agent is only an advisor during the auction. They may, for example, draw the seller's attention to a bidder's unrealistic promises or payment terms, etc.
Advantages of sealed bid auctions
1. Transparency and efficiency
The main advantage lies in the transparency and efficiency of selling this way.
2. Equal opportunity
All interested parties have the same opportunity to buy. It does not matter who views the property first, second or third.
3. Speed
If sealed bid auction is well organized, the property will sell relatively quickly and profitably at the same time. Additionally, because there is a fixed deadline for submitting bids, potential buyers have plenty of time to make a mature decision and are not pressured into making a quick offer.
4. Selling at the maximum price
The buyers decide for themselves which offer to make to the seller. They can offer a higher or lower price dependent on what the property is worth to them.
In the fast-growing real estate market that we have been experiencing in recent years, competition between buyers means that real estate sold this way often achieve the maximum value.
All proceeds from the sale belong to the seller. Our real estate agency is only entitled to a pre-determined fee.
Disadvantages of sealed bid auctions
Sales by sealed bid auctions are simple in principle, but more demanding in terms of preparation, marketing, and credibility of the auction organizer than regular sales. And this is the biggest drawback.
1. Preparation
A sealed bid auction organizer must prepare well by creating clear rules and predicting all potential problems. It's more challenging than a traditional sale, such that a lack of preparation can end in fiasco.
2. Marketing
In order for an auction to be successful, the seller must make an intensive advertising campaign to attract as many interested parties as possible in a short time. If the auction is badly promoted, only a few people may come to view the property and ake bids, meaning that it will not sell as well as it should. In fact, it may not even sell at all. Making an intensive, high-quality advertising campaign requires sales and marketing experience. If the seller doesn't possess these skills, then their chances of success drop dramatically.
3. Some people are discouraged by sealed bid auctions
Not all buyers welcome sealed bid auctions. That is a simple fact. Some people openly tell us that if the sale is organized in this way then they are not interested in buying the property.
While, this may seem like a big disadvantage, in reality, people who dislike sealed bid auctions are generally just not interested in making a competitive offer. Consequently, their loss does not have a significant impact on the final sales price.
4. Credibility of the auction organizer
Historically, sealed bid auctions have been labelled as a means for corruption in the sale of state and council property. It is a bad reputation that leads many not to trust them. It is therefore absolutely essential that the auction organizer has a good reputation, and is a trustworth guarantor that everything will be above board and take place according to predetermined rules.
Unfortunately, it still happens that a less honest potential buyer wants to bribe the real estate agent to find the value of rival offers. This includes those who have lost the auction, but then offer a bribe so that they can offer a higher price after the result has been announced. Such conduct is in violation of our auction rules. Unfortunately, there are other ways in which bidders can try to corrupt the auction.
In order for a sealed bid auction to succeed, those taking part must trust the organizers and have faith that it will be conducted according to the rules, otherwise they will not participate. No one wants to be involved in anything corrupt, even if it will not financially hurt themselves personally.
For this reason, we place great esteem and importance in the moral credibility of our real estate agents. In addition, any Alfa estate agent who would even attempt to accept a bribe would be instantly dismissed and face trial for damages.
If you entrust the organization of a sealed bid auction to us, you can be sure that everything will be done cleanly, honestly, and according to the rules.
E-systems oversee human failures
Unlike traditional envelopes, electronic systems can also monitor the moral failure of workers.
The system we use at RE/MAX does not allow the real estate agent who organizes the auction to see the offers received before the deadline. This ensures that no one can inform other bidders about rival offers received and thus influence the auction in their favour. Similarly, no employee is able to discard offers received. The evaluation of the auction often takes place in the presence of the seller, who has a perfect overview of all the offers received.
The future of sealed bid auctions
In my opinion, the sale of real estate through sealed bid auctions has a promising future.
Of course, bidding through electronic systems, which can oversee the weakness of humans, will become more and more widespread, and bidding in traditional envelopes will decline.
There are numerous countries where sealed bid auctions are a very popular way of selling real estate. For example, in Canada, the USA, Australia, and Norway. While the method is growing in popularity in Germany and other countries.
I am interested in selling my property through a sealed bid auction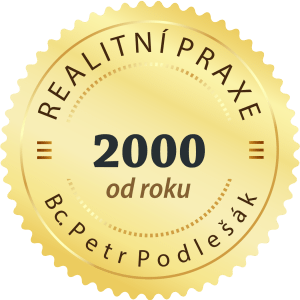 Autor článku: Bc. Petr Podlešák, manažer REMAX Alfa
---
What our clients say about our auctions
We asked our selling clients, for whom we organized an auction, how satisfied they were with the result of the sale. To see what they said, visit the references page.