The most important factors for the speedy sale of a property for the maximum price are a great PRESENTATION, a multi-channel PROMOTION, and a correctly set PRICE. If we add to this a SMART SALES APPROACH and professional VIEWINGS with interested parties, then everything will go smoothly and safely, with maximum financial gain for you.
I have been selling apartments in Prague since 2013. I specialize in property auctions, as it is often the fastest, smoothest way to sell, yet is also an approach that can gain maximum interest to ensure the highest sales price.
I am convinced that the presentation of an apartment must be perfect. This is the best way to attract large numbers of serious, potential buyers – those who are ready to offer the highest price. The foundation for every sale is careful preparation. It includes, for example, clearing the apartment, making minor repairs, painting, cleaning, and washing windows. I installed new lighting in most of the apartments I have sold, including powerful LED bulbs for maximum effect. In addition to this, homestaging or photostaging (with furniture if necessary) creates a perfect atmosphere. All this work is carried out by an experienced team of professionals, resulting in a speedy sale at the best possible price. Beautiful photos and videos are the bedrock of any promotion.
An intensive, multi-channel promotion includes dozens of ways to reach those interested in buying an apartment. The foundation for which is access to all the most visited real estate websites and servers, including the RE/MAX website, RE/MAX Alfa, and the international RE/MAX Global website. My sales approach includes using social media, especially Facebook and Instagram. We prepare well-considered promotions for each apartment, which attract large numbers of people. I will be happy to show you all the options that I can offer and create a unique marketing plan for your apartment.
We establish an apartment's sales price in agreement with the seller, and based on a well-informed estimate. The main information source for any valuation is based on price maps which draw data from the state's land register (kadastra). Due to this precise selling technique, properties are able to achieve their maximum value.
Sometimes it is necessary to make a quick property purchase, usually in cases where the owner of the apartment has financial problems and is in danger of foreclosure. In these cases, speed is crucial. I also have experience in selling properties that are debt-laden, even when it is necessary to negotiate with creditors, receivers, and court officials.
Are you considering selling a property in Prague? Call, text or email me, and I will be happy to help you find a way that will save you time and stress, while still bringing you a great result.
Phone: +420 733 737 273
My websites: Janhumhal.cz
Contact me
Where to find me
Certificates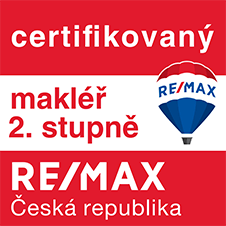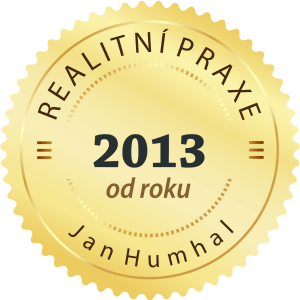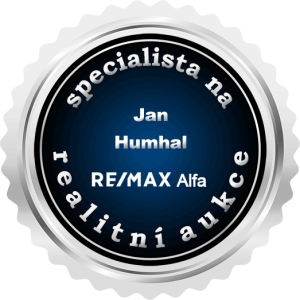 My listings
Makléř/ka v současné době nenabízí žádnou nemovitost na prodej či pronájem
Testimonials