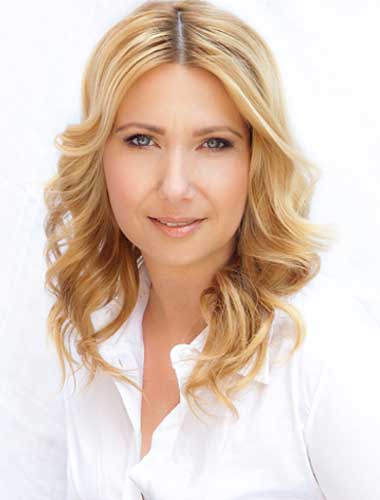 I'M NOT JUST A REAL ESTATE BROKER. I'm Katka. And I have been working in the real estate market since 2009. I am an expert at finding homes for my clients, whether it is to buy or to let. I also know how to sell property for its maximum value. I mainly work in Brno, with its lively city center, but also cover quieter Řečkovice, Mokrá Hora, Králové Pole, Medlánky, and Ivanovice. All of these places have their own unique charm. The key to my success is the personal connection I make with my clients. I believe that the work of a real estate agent begins with understanding their customers needs and ideas. Only by doing this can I find the 'hidden' house or apartment that will become your next home. My role as an estate agent makes me a guide to your dream property, where I will take care of all negotiations and legal paperwork, as well as helping to organise financing. Buying a property with me is a smooth and stress-free process. As well as buying and selling properties, I am also available for you if you just want a price estimate for a property.
Who am I?
I am a reliable professional.
I am familiar with real estate law, finance, and IT. I have certificates and awards which speak of my professionalism, and above all my satisfied clients. In my more than ten years of experience as an estate agent, I have sold hundreds of properties and found homes for hundreds more. For me, client satisfaction always comes first.

Collaboration based on communication.
I approach clients as individuals. I am a professional real estate agent who speaks openly. I answer any questions my clients may have clearly and honestly, explaining and guiding them through the property transaction process. My goal is simple – to have satisfied clients who will recommend me to their friends and colleagues with a clear conscience. That is my biggest reward.

Empathy is key.
I'm not just a real estate agent. Instead, I try to understand my clients' lifestyles. Why? Because only by doing this can I accurately assess their housing needs, hopes, wishes, and dreams.

Home Staging and Selling
The best property sales are associated with perfect presentations. This is why I maintain a team of people to transform the interior of any property you are selling into one that will attract potential buyers' attention. Home staging is all about connecting the space with just the right accessories. By doing this we can add emotion and feelings to a property, captivating potential buyers. Home staging sells homes!

Photography with Emotion
After I prepare a property for sale, I use professional photographers who are experts at capturing the charm of any home. Quality photographs are the bedrock of selling a home for its maximum value. But we don't just take photos. Just like a model wears make up and employs a hair stylist, so we also take care to make our clients' properties look their best. Only then can we highlight each property's advantages to ensure a speedy sale at the best price.

3D Viewings and Virtual Tours
I also regularly provide professional, online 3D viewings. Through these, potential buyers can quickly gain an accurate idea of everything that a property has to offer – instantly from the comfort of their laptop or mobile phone.
Phone: +420 733 679 930
My websites: Katerinabudska.cz
Contact me
Certificates
Testimonials