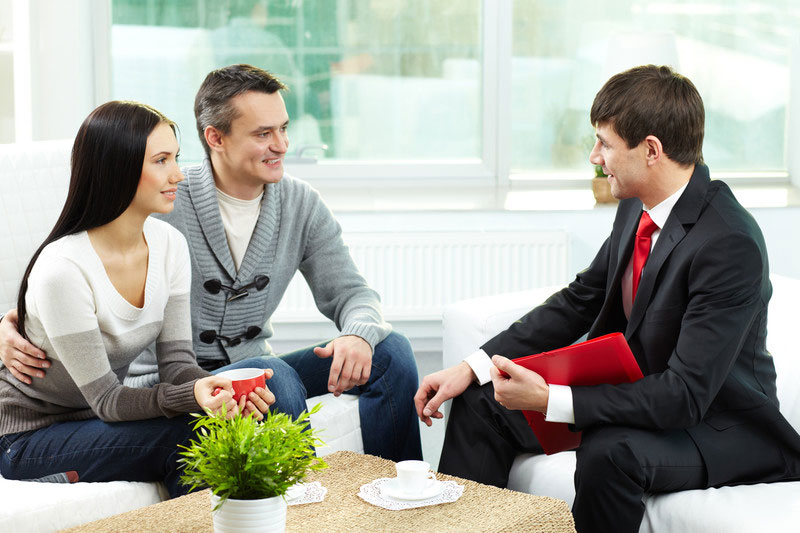 A step by step process of how a property is sold.
Before the sales process begins
First, your real estate agent will visit you and your property for an obligation-free chat about your options. After inspecting the property, they will present you with:
The property's suggested sales price
A draft property sales plan. This will explain what we will do to sell the property.
It lay out the conditions necessary for the sale and inform you about any tax obligations.
Your estate agent will also clarify with you all your thoughts and plans for the sale, including any conditions you may have. For example, eviction dates, early repayment of a mortgage or its transfer to the buyer, specific deadlines, etc.
Your estate agent will also examine further restrictions on property rights and, where appropriate, ways to terminate them, etc.
Sales progress
If you agree with your real estate agent that they will represent you in the sale of your property, they will present you with a contract of cooperation.
This contract (also called a brokerage agreement) will set out all the necessary conditions for the transaction, such as the property's price, the sales plan, commissions, and all obligations of the parties involved.
Your real estate agent will provide you with the property's energy certificate if it is required for the sale.
Your real estate agent will provide professionally shot photos of your property and a floor plan. They may also create a promotional video, virtual viewing presentation, or homestaging. To learn more about this, read; How homestaging will help you sell a property or What virtual viewing looks like.
Your real estate agent will ensure that the sales plan is fulfilled to the highest standard. More suggested reading is: What should a quality sales plan include.
Your real estate agent will arrange all negotiations with prospective buyers and conduct all requested property viewings. Viewings are always in the presence of your real estate agent.
In the event that someone expresses an interest in buying your property, they will, in cooperation with our lawyer, prepare a reservation contract, which is tripartite, that is it will be signed by the seller, the buyer, and your real estate agent. The reservation contract sets out the conditions of the property transaction, such as methods of payment, the purchase price, methods of financing, the process of releasing restrictions on property rights (if any), other clauses requested, for example, by a mortgage provider. The contract will also stipulate the date on which the property will be handed over and other individual arrangements between the contracting parties.
After concluding the reservation contract, your real estate agent will hand over all necessary documents to the lawyer, who will prepare a draft purchase contract (or future purchase contract if necessary). The lawyer will also make proposals for depositing the purchase contract in the state property register (katastra), and arrange any other contracts and documents as necessary.
Your real estate agent, in cooperation with the lawyer, will then coordinate any requested amendments to those contracts, conduct all negotiations between you and the buyer, and arrange for the payment of the purchase price. Some of our real estate agents entrust negotiations to a lawyer.
When handing over the property, your real estate agent will prepare a handover protocol and, upon request, will ensure the transfer of all utility bills (electricity, gas, telephone, water) to the buyer.
The transaction ends when the seller receives the sale price, the buyer takes legal possession of the property, and the utility accounts are transferred.
The actual procedure of the entire transaction may vary depending on clients' individual requirements and the property's specific circumstances.
---
Kompletní průvodce prodejem nemovitosti
Pokud chcete o prodeji vědět více, podívejte se na náš kompletní průvodce, jak prodat nemovitost. Najdete v něm postup krok za krokem od přípravy prodeje po daňové povinnosti.
---
Do you want to know what we can do for you? Contact us.
I want to know what you can do to sell my property
What do clients say about our real estate agents?
We asked our clients if they were willing, on camera, to comment on the work of our brokers. Here are their genuine statements. For more references on brokers, see References.